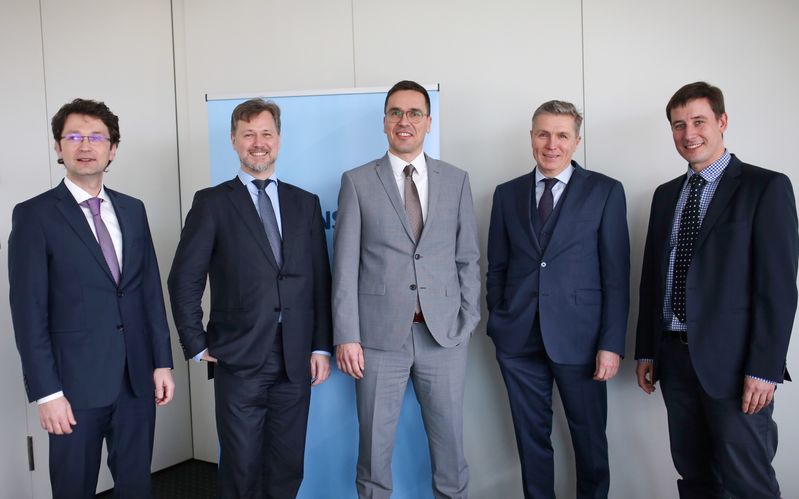 SIH and Slovenská sporiteľňa established a joint venture to support affordable rental housing
26.02.2020
Bratislava, February 26, 2020 – Slovak Investment Holding (SIH) along with Social Financing SK, a subsidiary of Slovenská sporiteľňa, and the Slovenská sporiteľňa Foundation have signed documents of incorporation to establish Affordable Home.
This new joint venture is expected to help members of disadvantaged social groups to access affordable housing. Through supporting affordable housing, the project is supposed to increase employment, employability, labour mobility and to improve housing conditions for marginalized Roma communities.
A simple joint-stock company, Affordable Home has been established as an investment project under pari-passu conditions for all investors who seek to achieve economically sustainable and profitable operation in the long-term horizon. During the pilot stage, the shareholders are poised to invest almost €10 million into the project. If the model of financing proves sustainable, the overall volume of investment is envisaged to grow further.
Vulnerable and disadvantaged social groups that are unable to acquire housing under commercial market conditions, should be able to do so with the support from Affordable Home. The joint venture shall also provide target groups with assistance in the form of social services. It will be a social enterprise, which is supported by SIH with funds sourced from the Operational Programme Human Resources.
"Affordable Home is an innovative project aimed at achieving a measurable positive social impact. The chief purpose of the company's activities is to secure development, administration, maintenance and renovation of available housing for vulnerable individuals or members of socially disadvantaged groups; the company is prepared to reinvest more than 50% of any potential profits into the same type of activities. In many cases, safe and stable housing is the indispensable prerequisite to acquiring and keeping one's employment as well as to the continuous integration of disadvantaged social groups such as marginalized Roma communities," explained Ivan Lesay, SIH's CEO.
Social Financing SK is a subsidiary of Slovenská sporiteľňa that has been established in order to support activities with a positive social impact.
"We are glad that through cooperation with our partner, we can contribute to improving affordability of rental housing for people in Slovakia. As a responsible bank, we intend to continue improving the living standards and prosperity throughout all regions of Slovakia. We will be very happy should our innovative project inspire others," said Peter Krutil, CEO of Slovenská sporiteľňa.
The SIH currently prepares further financial instruments in the field of social economy in Slovakia.
Slovak Investment Holding
The SIH is a joint-stock company that is 100-percent owned by the Slovak government. Its main mission is to support strategic public as well as private investments in Slovakia in the field of infrastructure, energy efficiency, waste management, social economy, small and medium-sized enterprises, health service as well as culture and creative industry. It draws the funds to pursue its investment designs from European structural and investment funds. The SIH finances the projects exclusively via repayable schemes, i.e. through financial instruments as opposed to grant programmes.
Slovenská sporiteľňa
With its 2.2 million clients, Slovenská sporiteľňa is the largest commercial bank in Slovakia, leading the way in the field of total assets, total volumes of loans provided to the population and deposits made by clients as well as the overall number of branch offices and ATMs. It provides complex banking services to its clients through its 250 branches and eight regional corporate centres all around the country. Since 2001, Slovenská sporiteľňa has been a member of Erste Group, one of the largest bank holdings in Central Europe.
Slovenská sporiteľňa Foundation
Slovenská sporiteľňa Foundation was established in November 2004. Since January 1, 2005, it has supported education, social assistance and public health, environmental protection, sports and culture. One of its principal goals is to contribute to improving the quality of living and developing civil society in Slovakia. Through supporting publicly beneficial projects, it aims to contribute to qualitative changes in the field of education, social assistance, environmental development and protection, sports and culture.