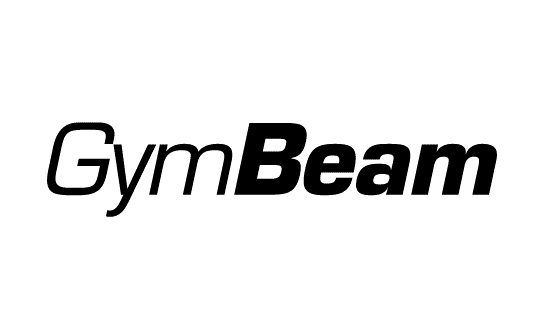 Slovak Investment Holding, Crowdberry invest into GymBeam platform, making the largest e-commerce investment in Slovakia's history
Bratislava, May 29, 2020 – Slovak e-commerce platform GymBeam develops, sells and distributes fitness nutritional supplements, functional foodstuffs and active lifestyle equipment in 13 Central and Eastern European countries. Posting record sales and showing an exceptional growth potential largely on account of its elaborate e-commerce platform, the firm has caught the eye of private investors from Crowdberry and the Slovak Investment Holding (SIH). In a recent investment campaign, GymBeam acquired growth capital in the total volume of 6 million euro, landing the largest e-commerce investment in Slovakia. 
The constant growth of e-commerce and the increasing transfer of consumers toward online environment have been significantly catalysed by the current situation. Six years into existence, the Košice-based company GymBeam is the fastest-growing brand of active and healthy lifestyle not only in Slovakia but arguably in the entire region of Central and Eastern Europe. Its innovations in the field of e-commerce industry have turned Košice into an important commercial hub that ships out over 4,000 packages every day. During its relatively short lifespan, the firm's annual turnover grew from €2.5 million in 2015 to over €20 million last year, with its own brands making up almost 60% of the sales. This impressive performance has engaged the interest of not only private investors with the Crowdberry platform but also of investment scouts with the Slovak Investment Holding. The company whose mission is to facilitate and further private and public investments into Slovakia's strategic economy sectors has topped the €4 million investment from Crowdberry's private investors by further €2 million. The total investment into GymBeam thus reached €6 million, which makes it the single largest e-commerce investment in the history of Slovakia. 
"GymBeam's regional e-commerce strategy is unparalleled in these longitudes. It brought a digital revolution to an industry that had been dominated by big offline players for decades. The firm quickly responds to data analysis trends, coming up with interactive ways of marketing and product innovations supported by localised client service. It capitalises on a strong community character of its audience – as of today, it has over a million followers on social networks – which allows it to spread its brand reputation and achieve levels of growth that are well above the average. For Crowdberry investors, this is a unique opportunity to chip in growth capital and contribute to the market value of an unequivocal leader in Central Europe, with ambitions that extend beyond this region," said Dano Gašpar with Crowdberry.
SIH General Director Ivan Lesay elaborated further: "Our talks with GymBeam regarding the investment began back in 2019, long before the world was paralysed by the pandemic. There are not too many economy sectors that may emerge stronger from the coronavirus crisis but we are convinced that e-commerce is one of them. We are glad to have found a company in Slovakia that is absolutely innovative and unique in terms of its approach to clients who search online for products designed to support an active and healthy lifestyle. We believe that GymBeam will live up to its potential and continue to grow internationally."
GymBeam differs fundamentally from traditional online and stone stores as it is able to introduce product innovations to the market over very short time periods, particularly in the field of functional foodstuffs. Thanks to analysing its clients' shopping behaviour trends and placing emphasis on its own brand development, it is very flexible in responding to changes in its customers' expectations. "Our ambition is to become the leading brand on the markets of all Central and Eastern European countries. We intend to use this investment for a modular automation of our distribution centre; we are planning to build a new development centre for our own products; we have just opened delivery points and representation spaces in Budapest and in Prague. Our goal is to exceed €100 million in turnover by 2024," said Dalibor Cicman, founder of GymBeam whose experience and expertise already make him a respected personality in start-up and business environment in the Central European context.
A company that is nowadays capable of delivering shipments to a number of countries within 24 hours relies on customer care, capitalising on the local potential. Given the target markets, GymBeam considers its domicile in Košice to be a strategic competitive advantage. In remaining faithful to its roots, it strongly supports local talent in the field of marketing, information technologies and e-commerce. The company's growth ambitions should therefore have a considerably positive effect on future development of the Košice region and create attractive jobs in the area.
GYMBEAM
Founded in 2013, GymBeam currently ranks among the fastest-growing e-commerce platforms in Central and Eastern Europe. It specialises in development, sales and distribution of nutritional supplements, functional foodstuffs and active lifestyle equipment to 13 countries. The company's turnover was €24 million in 2019, with its own brands making up nearly 60% of its total product sales. GymBeam currently employs more than 150 people, shipping out over 4,000 packages a day from its logistics and operation centre in Košice. Its technologically advanced e-commerce platform and elaborate client service allows it to introduce product innovations to the market in very short time periods. 
CROWDBERRY
Crowdberry, JSC, is a leading platform for alternative investing in Slovakia and the Czech Republic, with branches in Prague, Bratislava and Košice. The platform was established in 2015 in cooperation with Tatra Banka Private Banking. It works as a professional digital marketplace for entrepreneurs and private investors, offering attractive investment opportunities and supporting the growth of innovation-oriented companies. Backed by over 3,000 investors who have gathered over €20 million to date, Crowdberry provides an innovative and fast-growing access to intelligent growth capital for innovation-driven, dynamic companies.