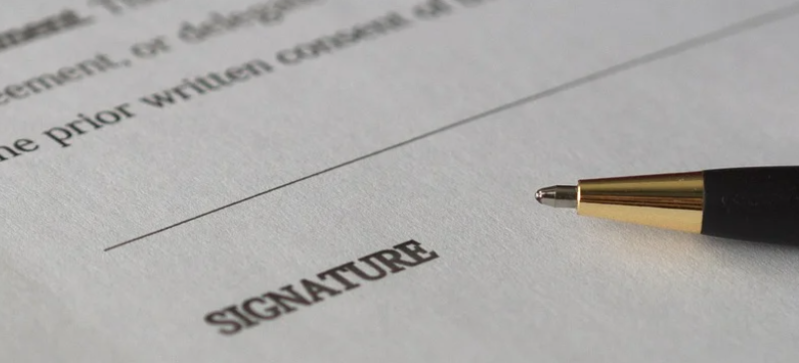 Tatra banka signs SIH Anti-Corona Guarantee
15.05.2020
Bratislava, May 15, 2020 – The Slovak Investment Holding (SIH) and Tatra banka, JSC, have signed an agreement on SIH Anti-Corona Guarantee. Tatra banka thus extended the portfolio of banks that joined the financial instrument in effort to respond to a complicated business situation caused by the on-going pandemic.
"We are pleased that Tatra banka, one of the most important and stable players in the segment of corporate banking, decided to help its business clients cope with the current difficult situation by participating in the SIH guarantee scheme," said Peter Dittrich, SIH Executive Board Vice-Chairman and Investments Director, upon signing the contract.
"In these hard times that have befallen the entrepreneurs, Tatra banka, JSC, remains a strong and responsible partner for its clients and their business. In order to expand the product portfolio of guaranteed credits and extend a helping hand to businesspeople affected by the COVID-19 pandemic, entrepreneurs with Tatra banka will be able to use financing guaranteed by the Slovak Investment Holding. The participation of our bank in the SIH Anti-Corona Guarantee programme sends a clear signal toward businesspeople that are currently experiencing one of the hardest periods in the history of their business," summed up Marcel Kaščák, Member of Tatra banka Executive Board.
SIH Anti-Corona Guarantee is a new financial instrument the SIH introduced in order to help Slovak entrepreneurs cope with difficulties caused by the ongoing situation. The provision of favourable-terms loans is designed for entrepreneurs whose business has been negatively affected either directly by the pandemic or indirectly by the quarantine measures aimed at curbing the spread of the new coronavirus.
The financial instrument consists of a portfolio guarantee for financial institutions and an interest subsidy of up to 4% for those enterprises that manage to preserve existing jobs. By means of said financial instrument, the SIH will shoulder a part of the banks' credit risk ensuing from new loans extended to the SMEs negatively affected by the current situation. Thanks to the SIH Anti-Corona Guarantee, it is expected that the loans may be provided as interest-free.
The SIH Anti-Corona Guarantee is expected to facilitate the provision of new bridging loans with maturity of no more than four years (including a 12-month grace period on both the principal and interest) and up to almost €1.2 million per loan. The beneficiary businesses will be able to use the funds loaned to cover both their investment and operating costs.
The bridge loans are expected to help the affected businesses overcome financial difficulties caused by forced closing or downsizing of their operation and preserve available jobs despite the current crisis. The eligible SMEs can apply for loans via their respective commercial banks that take part in administering the entire process.