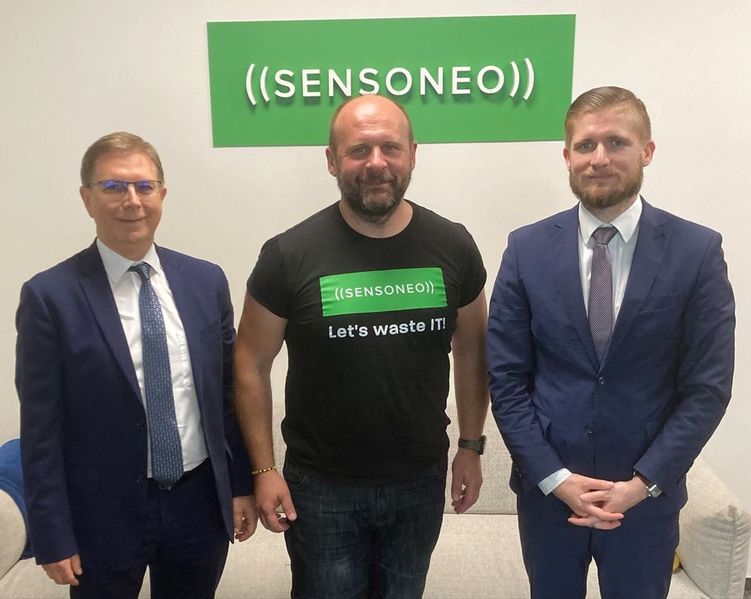 The success story of Sensoneo continues
26.06.2023
Bratislava, June 26, 2023 - Since its founding in 2017, SENSONEO has focused on developing innovative tools and solutions that bring greater efficiency, transparency and a lower carbon footprint to the waste industry. They are now helping cities and companies with waste management in more than 80 countries worldwide.
Slovak Investment Holding (SIH) sees SENSONEO as a global player in the fast-growing smart waste management market and, thanks to its combination of sustainability, unique technologies and steady growth, as an attractive company in terms of investment opportunities.
We are pleased to have been able to lend a helping hand to SENSONEO in a difficult period through a convertible loan under the SIH Anti-Corona Capital (SIHAK) Programme, which has provided development capital for both SENSONEO and other innovative companies during the COVID-19 pandemic. The legitimacy of this step was recently confirmed by a successful investment round (Sensoneo received an investment of € 6.2 million), in which new investors raised the company's capital. One of them was the Venture to Future Fund (VFF), a fund belonging to the SIH investment group. As part of this round, SIH also converted the loan mentioned above into a stake in the company.
In June 2021, Martin Basila, CEO and Co-Founder of SENSONEO, commented at the signing of the SIHAK contract that SENSONEO perceived that the smart waste technology market in which they operate has reawakened after the pandemic and is growing faster than before. "This investment is beneficial for us to serve the growing demand and further strengthen our expansion. We appreciate the state being a partner in this endeavour," he added.
We are pleased to have been instrumental in SENSONEO's progress in an unprecedented period.
We value our partnership and are pleased to be a part of this story.