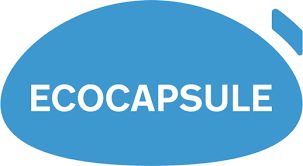 SIH invests in Ecocapsule
06.07.2021
Bratislava, July 6, 2021 - Slovak Investment Holding (SIH) has concluded an investment in Ecocapsule under the SIH Anti-Corona Capital Programme which provides development capital for innovative companies during the COVID-19 pandemic.
Ecocapsule is an intelligent and self-sufficient "microhome" that uses solar and wind energy. It allows owners to stay in remote locations which are beyond the reach of infrastructure. The product has been designed and developed from the beginning so that it is self-sufficient, practical and functional as much as possible.
The main advantage of Ecocapsule is its independence from the surrounding infrastructure. Energy and resources are generated autonomously by photovoltaic panels, wind turbines and a rainwater tank, which is filtered by a multi-stage system. This makes Ecocapsule a suitable solution for staying in remote areas. Compared to a traditional mobile home or caravan, Ecocapsule also has an integrated system for resource management, filtration and waste management.
"The investment will help improve and optimise some of the key technical elements of the product and thus improve its user standard and increase the business potential of the entire company," says Tomáš Žáček, founder and director for innovation.
The partners of the SIH Anti-Corona Capital project are the Slovak Alliance for Innovative Economy (SAPIE) and the Ministry of Finance of the Slovak Republic.
Slovak Investment Holding
SIH is a 100% state-owned joint stock company. Its main mission is to support strategic public and private investments in Slovakia in the fields of infrastructure, energy efficiency, waste management, social economy and small and medium-sized enterprises. It draws funds for the implementation of investments from the European Structural and Investment Funds. SIH finances projects exclusively in a repayable form, i.e. through financial instruments and not in the form of a grant.
Slovak Alliance for Innovative Economy
SAPIE is the largest organisation uniting more than 100 entities that form the ecosystem of the innovative and digital economy in Slovakia and forms a platform that supports dialogues between its members and opens discussions on current topics of the innovative economy. It acts as a unifying voice for innovative companies in Slovakia and promotes open, perspective and flexible legislation which serves as an activator of innovations. SAPIE also creates networks that support knowledge sharing and raise awareness of the needs of stakeholders in the innovation process and, last but not least, serves as a contact point for entrepreneurs, investors and decision-makers in the innovative ecosystem.